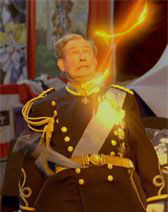 FILM, TV & RADIO
Being easily the best King Charles lookalike by far, in November 2007 Guy went to Hollywood to play a Prince / King Charles lookalike in 'Superhero movie' which starred Leslie Nielson, Pamela Anderson and Christopher McDonald.

In 2013, Guy went to Bollywood to appear as a Prince / King Charles impersonator in 'Humshakals'. In 2015, he went to Ireland to appear as Prince Charles in 'Dare to be wild', a film about landscape designer Mary Reynolds.

Guy has also appeared as a Prince / King Charles double on many TV shows such as Richard & Judy; in many TV series such as Citizen Khan, Double Take and Look Around You; in Japanese & Korean TV adverts and has been interviewed on national radio, often to add a humorous slant to a particular national event. Guy is a full member of Equity.

You can see examples of his work on TV, Film & Radio on the menu bar above.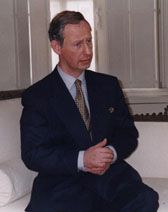 CORPORATE
Why not let 'King Charles' open your promotion or corporate event? Guy has good presentational skills and also the ability to mix and mingle. The novelty of having King Charles present your event will fix your product firmly in the minds of everyone attending! Or if you advertise that your fete or gala day will be opened by 'King Charles', you can be sure that tickets will be in great demand!

Most look-a-likes just stand there - Guy is capable of mingling in any company, entertaining and amusing people as he goes.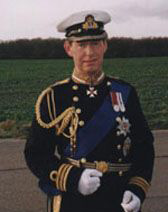 AFTER DINNER SPEAKER
Invite Guy to give an after dinner speech and get a night to remember. The speech will be humorous and peppered with 'royal' jokes. If we are given the correct information in good time then the speech can also be tailored to your own requirements or to poke fun at selected guests. To see a speech from an old event, click on 'After Dinner Speaking' on the menu bar above.

Or why not invite Guy to be a surprise visitor at a friend's birthday party? That 'Royal' congratulatory speech with a few jokes thrown in will make it a birthday to remember!
We can even pre-record this in our studio and send it to you on a DVD or Blu-ray.

There is an example on the menu bar above under 'Comesdian'.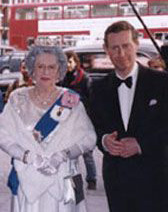 OTHER LOOKALIKES
If you would like multiple royal lookalikes at your function this can easily be arranged. We are in personal contact with many royal lookalikes and also through lookalike agencies worldwide.